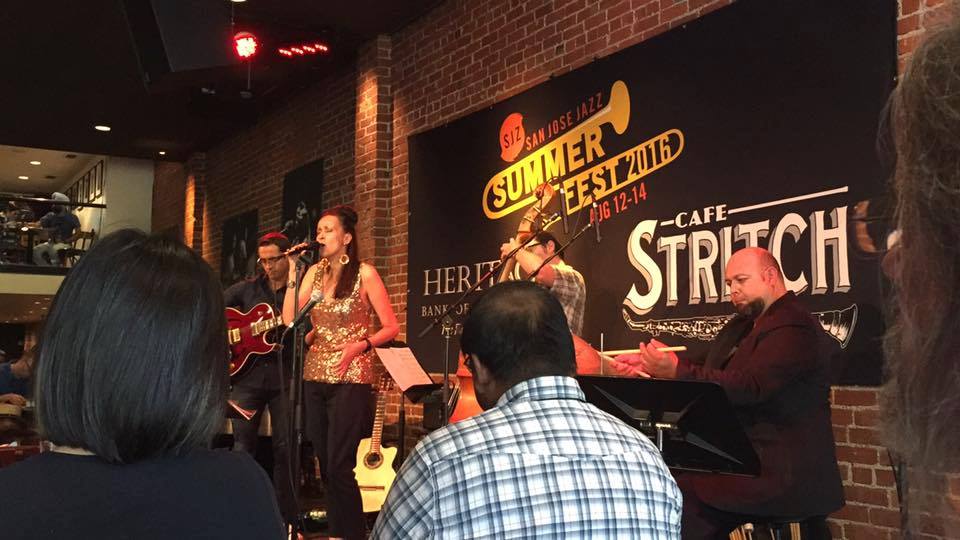 Finding my way between the two cities notwithstanding (always a challenge for the directional dyslexic), I was so thrilled to be back at Doc's Lab in San Francisco this week, and blown away to have my debut at the San Jose Jazz Festival Summerfest, playing with wonderful musicians, Hristo Vitchev, Dan Robbins and Jemal Ramirez.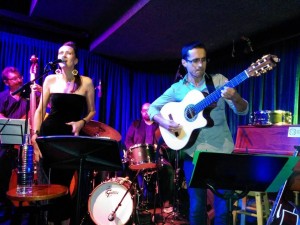 Not to mention staying with my lovely friend Shannon, surrounded by Redwood groves and lovely smelling flowers and eucalyuptus trees. Something about those Redwoods. They feel so present, as if they have souls or something.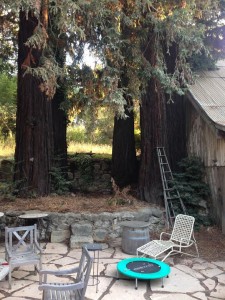 And having my coffee on the deck in the morning with birds. And eating pears picked from the trees in the garden. Shannon totally spoiled me! I could get used to that life.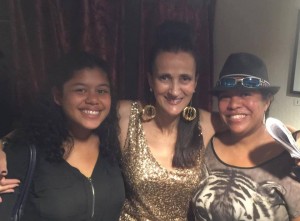 My San Jose Jazz Festival debut was amazing fun and we sold out Cafe Stritch, which surprised me because the venue is huge. Then again, that's why we love festivals. I kept running into people outside when I was wandering around who said they'd been turned away at the door. But I played two days – the second day with just Hristo and Jemal in the Pagoda Room – so some of the people who hadn't been able to get in the day before were able to make it, and some who had been there the day before made it again. It is so wonderful traveling for music and meeting new people – including my new-to-me cousin, Gabrielle, who came with her beautiful daughter, Arielle. And making it even more fun, we were interviewed on the spot for KCSM Radio by Dick Conte and Melanie Burzon. I love California.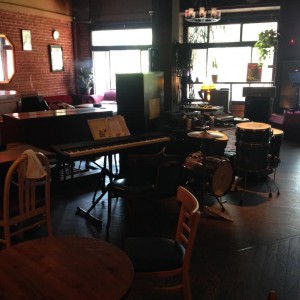 Cafe Stritch has the best green room I've ever seen. You could have another gig up there. In fact, I think they used to have gigs up there years ago. I wielded my all-stages pass and ran into tons of great musicians, including Karrin Allyson (also playing at Cafe Stritch), The Royal Bopsters, JC Stylles, Will Calhoun, Nastuko and Eddie Henderson and Jana Herzen. It's a beautiful festival in a beautiful city. More please!