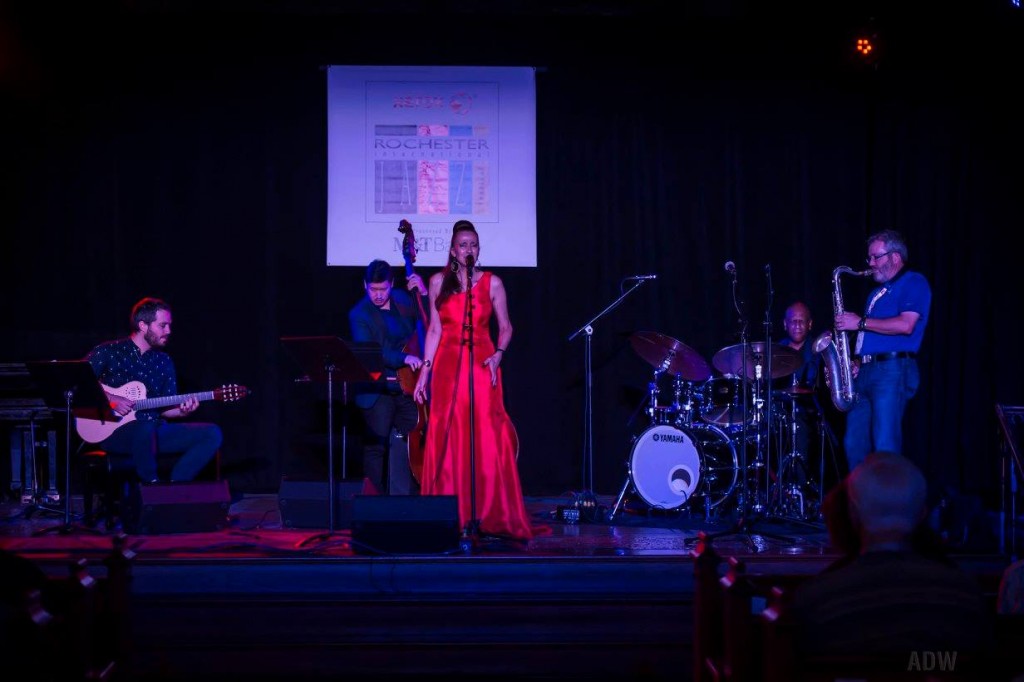 Each year that I go back to this jazz festival (this was my sixth year) it's better than before! Rochester was my first ever festival (in 2007) and I think it will always be my favorite. I am forever grateful to Ron Netsky who wrote my first preview, and first review, which was the beginning.
This year I went a day early without even realizing that meant I could see one of my very favorite singers, the phenomenal Korean vocalist Youn Sun Nah. She was, as usual, amazing and we all loved her. At least I think that's what three standing ovations means , , ,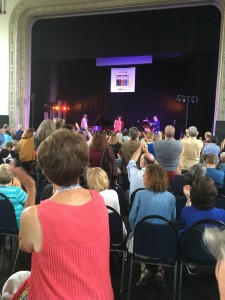 And afterwards, backstage with Ron Netsky, she asked after my family. I was amazed she would remember so much about me from one meeting plus my having picked one of her songs as one of my Jazz Jukebox (click the play arrow) choices when I played at Ruth Price's Jazz Bakery. Then again, that's how she sings – very real and engaged and generous. I have bought her albums for the children in my life – I am nine, so I know what other nine-year-olds love – and they all love her too.
Our own festival gigs were fantastic. The Rochester crowd is always incredible. Someone in the audience on the first night welcomed me "home" and that is what it feels like now! But this year I was worried about filling such large capacity rooms (700 and 500) over two nights. But there had been so much fantastic pre-press in the Rochester Democrat & Chronicle and the Rochester City Paper (see below) that all the shows were packed and a lot of people came to both nights! Thank you. Here are the reviews of the first night for the first set (by Justin Murphy of the Rochester Democrat & Chronicle) and the second set (by Ron Netsky of the Rochester City Paper). Being interviewed by Derrick Lucas of 90.1 definitely helped too – although please excuse my appearance. Who knew that a radio interview would be video-ed! And thank you also Lee Russ on North Coast Radio. I'll be back! Pictures below.