Gosh! So much news! First of all I had a fab interview with Jill Pasternak for her WRTI radio show, 'Crossover', which will air this Saturday morning at 11.30am to 12.30pm. It streams on Saturday morning at 11:30 and will be repeated the following Friday night at 7:00 p.m — on radio and streaming I think.
Thank you so much those of you who made it to the Blue Note last week – pics below for those of you who missed it (for very good reasons I am sure: Stern Mum Voice). I was blessed with an incredible band – Kenny Werner, Joel Frahm, Sean Smith, Billy Drummond, Will Holshouser – who were all . . . well, . . . incredible). And we were a sextet. I like saying "sextet" because I am a 12-year-old boy in a woman's body! You can watch a You Tube video of us performing the title track of my Beyond the Blue (Motema, 2012) album by clicking on this link here.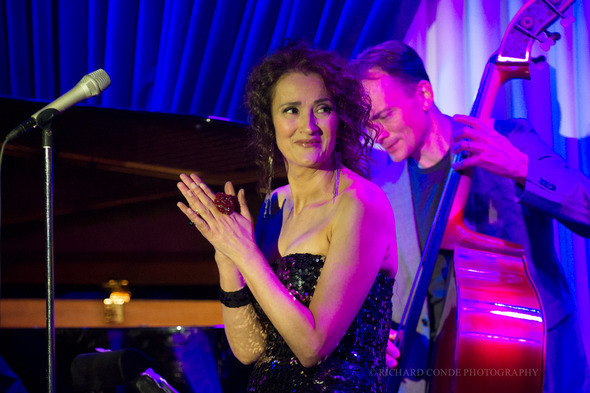 My friend Simon, visiting from Canada (who I've known since he was 16! and was actually 'best man' at his wedding) took some nice pix, as did Richard Conde (husband of Usha's of 'Usha's Wedding Song').
And speaking of Usha's Wedding Song, I also went to the beautiful wedding of my friends Kimberly and Amy (so proud of you New York State, can we please make it Federal now!), and sang 'Usha's Wedding' just before the vows, which I thought of in my head as 'Kimberly and Amy's Wedding' for that three minutes, and Our Beloved Dana (who is playing with me at the 55 on July 13) accompanied me on cello. I won't pretend that having Salman Rushdie and Molly Ringwald (now also a jazz singer) in the crowd wasn't entirely intimidating. But . . . well it was! Meanwhile, Simon went out on his own that night and came back at 5am, which I know because I accidentally locked him out and he had to ring the doorbell to get in! Guests! (although he'd probably say: "Hosts!")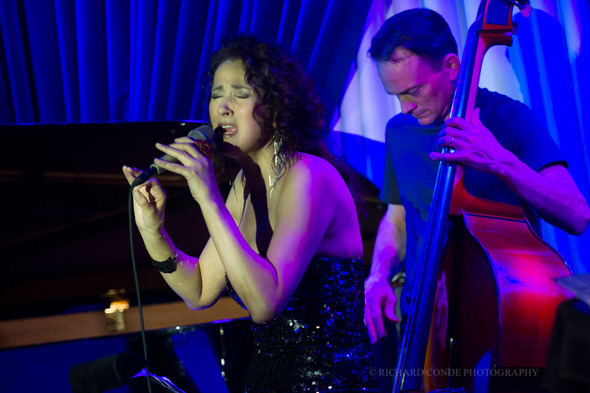 Only bad thing is I ate too much and drank too much. So I am hoping to slim back into this dress again by June 22 when I am returning to the XEROX ROCHESTER INTERNATIONAL JAZZ FESTIVAL I can't wait! Please tell all and sundry. I must have all of SIX Rochesterarians on my Rochester mailing list, so if you have anyone to send well, send them! Please!
See you somewhere soon!