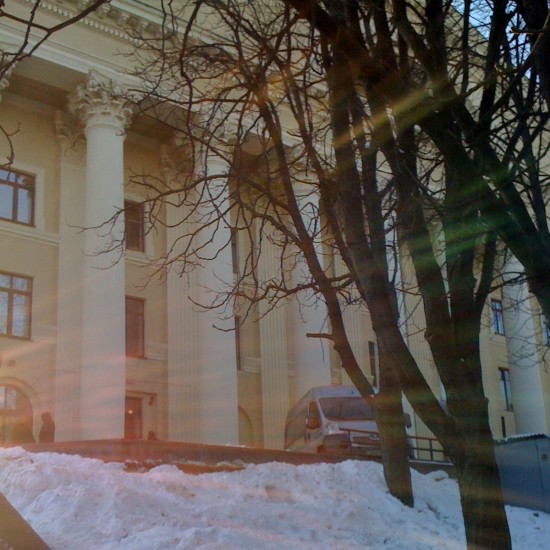 We did nine concerts in Russia and then I left my band of comrades and went to Belarus on my own to do two more concerts (also at Philharmonic halls) with the great Minsk-based Apple Tea Jazz Band, which was phenomenal. More standing ovations. Maybe they weren't standing ovations, maybe they were people leaping up and clapping their hands and stamping their feet for warmth! (It was just as cold in Belarus as Siberia).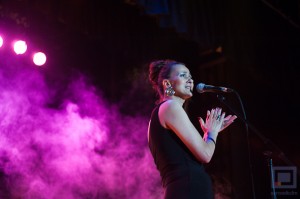 There was even smoke and colored lighting on the stage! This was my 10th gig in two weeks. I was like one of those dolls that when you push the bottom they collapse in a heap and when you let them go they spring to life again. Backstage I was a crumpled, usually shivering (big places are hard to heat), heap. Somehow, when you go out on stage the crowd gives you energy. It's kind of magic. See how important you are! Without you … crumpled heap-dom!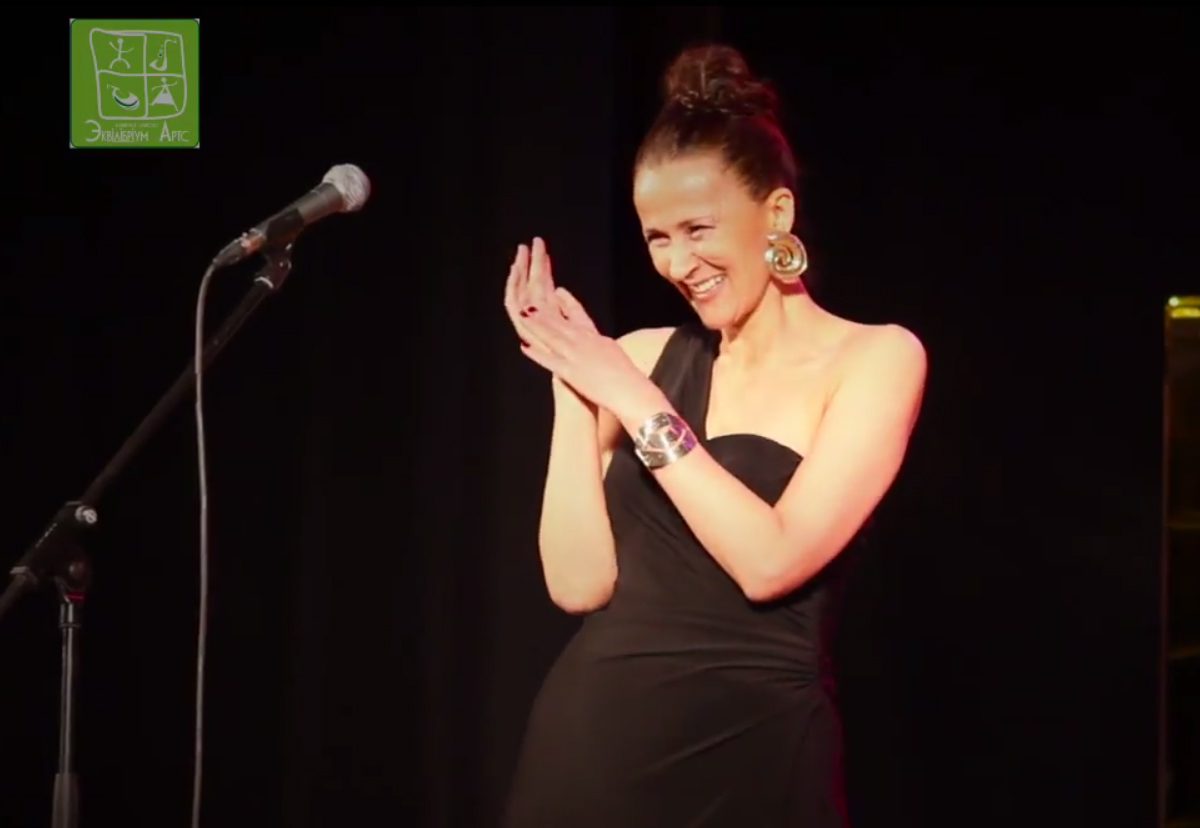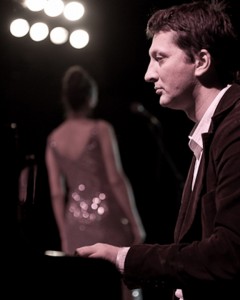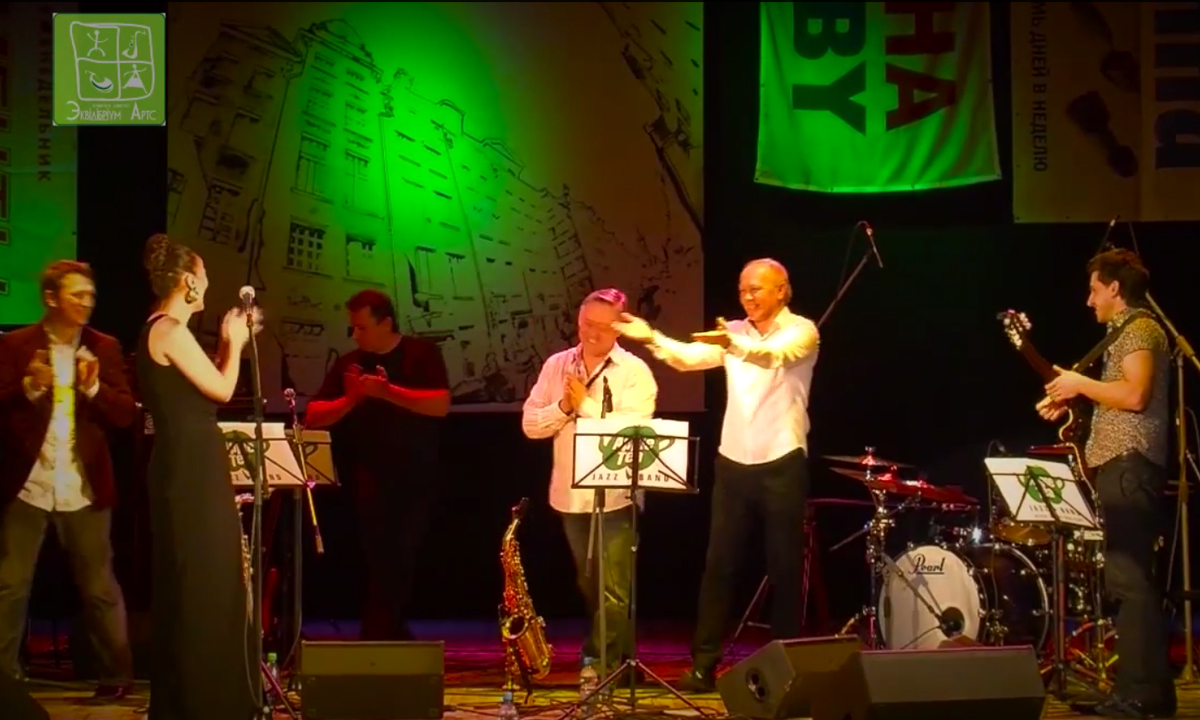 It was written about. Click on the picture of the article on euroradio.fm to read it in Belarussian and (or) look at the tons of pictures. And if you want to see it you can watch a video of this amazing band's rendition of my original composition 'You Don't Have to Believe' here – with some crazy good solos!
Meanwhile, the search for a suitable venue for my CD release in New York continues. But if you know anyone in Philadelphia I'll be playing Chris' Jazz House on May 5 with Tom Guarna, Sean Smith and Billy Drummond. And Scullers in Boston on May 16 with some of my amazing Beyond the Blue band (Steve Kuhn, Billy Drummond, Joel Frahm and Gary Versace). Send people! Come!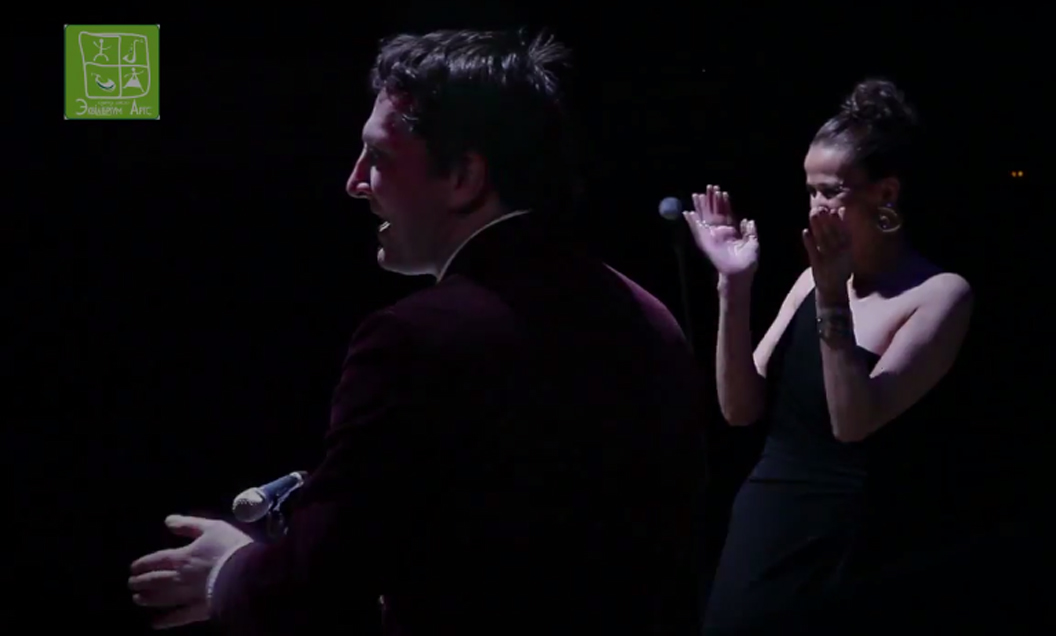 By the way, the picture of me shaking hands with President Obama came the other day, but it will not be on my blog because a big sticker on the back expressly forbids emailing or disseminating it in any way.
I'll have to organize a viewing party at my place. Meanwhile, it is a great picture, granted, it's not me hugging Mrs Obama, but it's a very close second because he looks so engaged and interested (I hadn't noticed that at the time), and Billy is smiling beside me like he ate the (White Chocolate) White House.